Note
19th June 2012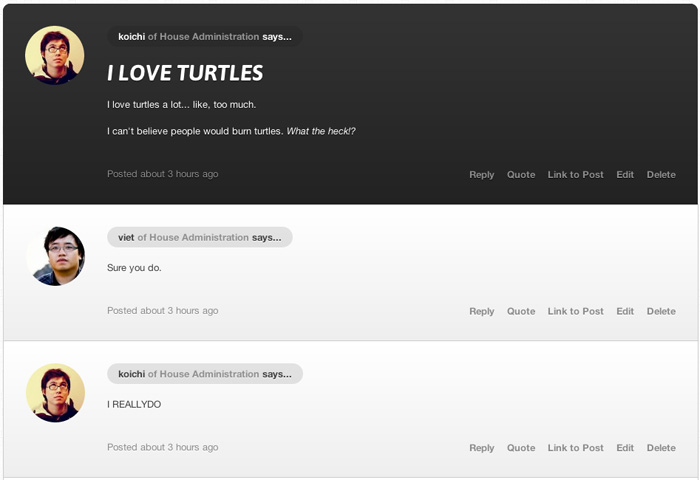 Viet just put up the community chat for WaniKani. It's filled with… well… nothing! That's where you come in, I'm sure.
Now you finally have a place to ask questions, state opinions like "the pink… so beautiful!", and just chew the fat while you're waiting for your next review.
We wanted to keep things nice and simple. There's only three different forums (or categories, or whatever you want to call them) at the moment.
Campfire - A place for "general chat."
WaniKani - A place for WaniKani related things… questions, bugs, suggestions, etc.
Kanji & Japanese - For kanji / Japanese related questions. We figured we'd lump them into one category for now.
Right now everything is very bare bones (we like it that way), but it should do more than get the job done.
So, go in, say hello, and tell us all those things that are on your mind!